A call from the German Green Belt: Photo calendars and an English anniversary brochure produced
To boost nature and its preservation politically, BUND sent a recently produced photo calendar to politicians so that they can keep the Green Belt in mind - every day.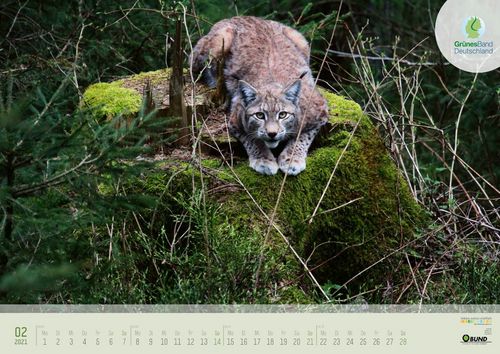 2021 is a super election year in Germany. Besides the election on federal level – also in three federal states elections with share of the Green Belt - will take place. BUND took that opportunity to send out nearly 1000 big Green Belt photo calendars to politicians and decision makers.
This goes along with the important request for continuous and future support of the Green Belt as Germany's largest ecological network and unique memorial landscape as well as the ambitious aim to nominate the European Green Belt as a UNESCO World Natural and Cultural Heritage Site in the future.
The photo calendar was produced within the project "Closing Gaps in the Green Belt", financed by the German Federal Agency for Nature Conservation (BfN) with funds from the Federal Ministry for the Environment, Nature Conservation and Nuclear Safety (BMU).
In addition, the 30 years jubilee brochure about BUND's long-term work for the German and European Green Belt was released in English. The English version was originally produced for the Green Belt's thirty jubilee in 2019, is now available online and as booklet.