Celebrating 30 years Green Belt Germany in the once divided Berlin
The venue for the BUND political summer party on 5 June 2019 was symbolic: Directly on the banks of the Spree River in Berlin, where 30 years ago the border of the divided town still ran. From the terrace, the 350 guests had a view to the "Oberbaumbrücke", where a border crossing once marked the inner-German border.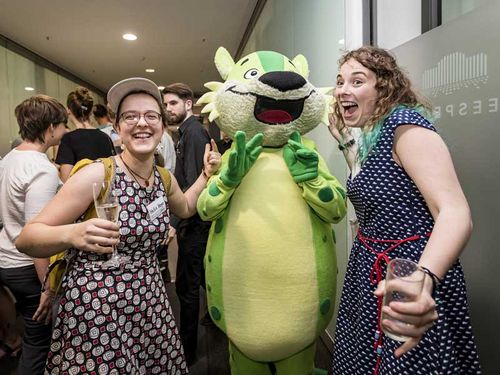 On the podium Annegret Kramp-Karrenbauer, chairwoman of the Christian Democratic Union, Federal Environment Minister Svenja Schulze from the social democrats and Thuringian Environment Minister Anja Siegesmund from the Greens discussed together with BUND chairman Hubert Weiger. The high-ranking politicians confirmed the importance of the Green Belt for nature conservation and as a living memorial to the division of Germany. Minister Schulze promised to continue financing the closure of gaps in the almost 1400-kilometre-long lifeline in Germany and to stand up for the European Green Belt in Brussels.
Thuringia's Environment Minister Siegesmund played a large part in the fact that the longest section of the German Green Belt is now protected as a National Natural Monument. Together with Hubert Weiger, she called for the vision of the Green Belt to be promoted more strongly throughout Europe - something that could happen when the Federal Government takes over the EU Council Presidency in 2020.
More information, videos (in German) and pictures: https://www.bund.net/themen/aktuelles/detail-aktuelles/news/bund-sommerabend-2019/