First steps taken to enhance the quality of hotspots for biodiversity, livestock and people in Topolovgrad Municipality
Two public water fountains, known as cheshma in Bulgaria, were restored near the village of Oreshnik in Topolovgrad by craftsmen with traditional knowledge. After the water returned to the long dried out cheshma, micro wetlands reappeared in the nearby area, creating wonderful conditions for the biodiversity of the area.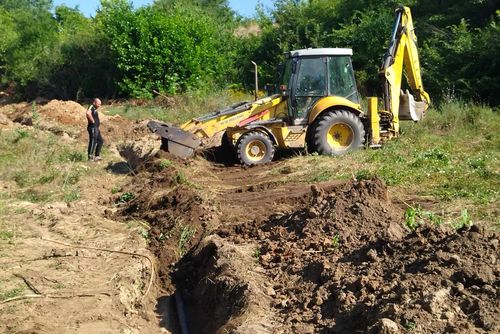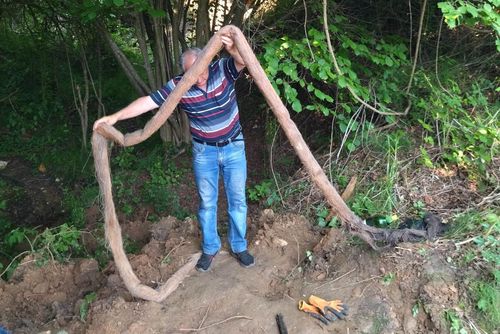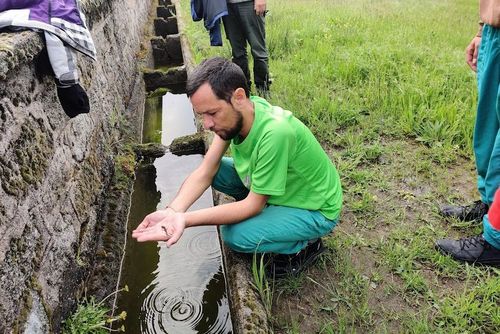 Restoring those fountains was a challenge - it turned out that there were no craftsmen left in the area with knowledge of the construction and maintenance of cheshma anymore. Fortunately, there are still such skilled people in the neighboring mountain of Rhodopes, where our masters came from.

They quickly found out why the two fountains had gone dry. For one, the plumbing was not only old but also broken. For the second, however, they had the big surprise of a 7-meter long willow tree root clogging the system. The renovation of the fountains not only brought water and biodiversity but also people back to the area. A gazebo with benches now attracts tourists as well as local people who remember how they used to have picnics in this place years ago.
"I hope that with the return of water, biodiversity will also return. There are already good signs of this - just two days after the repair of one cheshma, butterflies and other insects are already flying near it," says Kamen Bakardzhiev, project coordinator of "Micro wetlands: Fountains of Life for Biodiversity and Human Wellbeing".
Contact
Rossen Vassilev, Bulgarian Biodiversity Foundation
Email: rossen.vassilev@biodiversity.bg
Tel: +359 0888118913