Health initiatives on the Green Belt in Austria
The European Green Belt connects the most valuable habitats in Europe. The biodiversity and beauty of nature have positive impacts on our health and well-being. It's time to take care of this matter.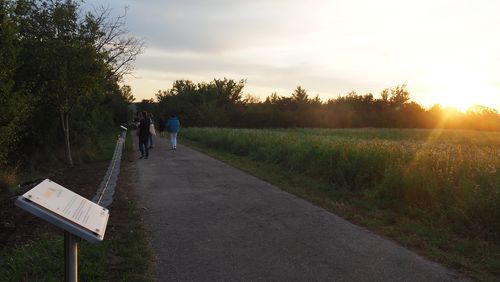 In the joint project "Green Belt 2020: Bringing people and nature together" of the Environment Agency Austria and the Austrian League for Nature Conservation, experts have made it their task to raise awareness of these unique natural features of the Green Belt in Austria. The objective is to support the 151 municipalities along the Green Belt in using the potentials that the Green Belt offers for regional development and tourism. Municipalities from Schattendorf and Bad Radkersburg (in the south) to Ulrichsberg and Klaffer am Hochficht (in the north of Austria) have developed measures to protect these unique habitats and the biodiversity along the Green Belt and make it possible to experience them through nature trails, adventure and health trails and linked them with information on the history and biotope connectivity of the Green Belt.
A new website explains the connection between biodiversity and health, informs about municipalities on the Green Belt and their special offers regarding nature and health, presenting simple exercises for the mindful perception of nature.
On 20 September 2020, the One Health trail was opened in Schattendorf: A short trail on the Austrian-Hungarian border invites visitors to contemplate various health aspects.
Read more (in German only): www.gesund-am-gruenen-band.at and www.gruenesband.at.