Nature in Kosovo needs strict protection – a project to mark important conservation areas has been launched and shows what we need to value
A strict nature reserve can be incredibly valuabe for nature as conservationists target natural processes to happen without any negative influence. Providing information and marking these protected areas is an educational asset as the Kosovo Institute for Nature Protection shows.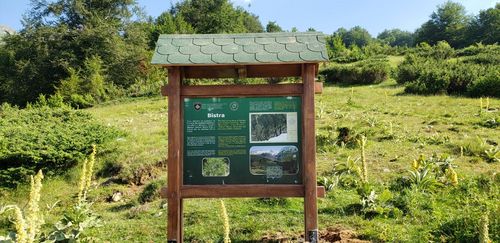 A strict nature reserve is an area of ​​land or water that is largey untouchced through humans or very little untouched and is dedicated exclusively to the preservation of nature. Yet, activities like scientific research, monitoring the state of nature and education is allowed if people do not endanger the development of natural processes. Based on the criteria of the International Union for Conservation of Nature (IUCN), strict nature reserves fall into the first category of protection. These zones have multiple values ​​and any damage to them can be irreparable. Their protection is highly necessary, because such values ​​are important not only for enabling the basis of scientific information, but also for various cultural and historical aspects.
Taking into account the importance of strict nature reserves for the environment, the Ministry of Economy and Environment, precisely the Kosovo Institute for Nature Protection, has recently launched a project for marking strict nature reserves in the country. The project is implemented in the European Green Belt area and aims to inform the public about their legal protection and to raise awareness about the importance of the protection of natural heritage for the environment.