Next IENE conference will take place from September 19 to 23 2022 in Cluj-Napoca, Romania
Every two years since 2010, the Infrastructure & Ecology Network IENE has organised an international conference on biodiversity and transport. These events are aimed at a broad international audience and cover a wide range of topics related to the impact of transport on habitats and species, mitigation measures and their effectiveness, and planning and policy issues.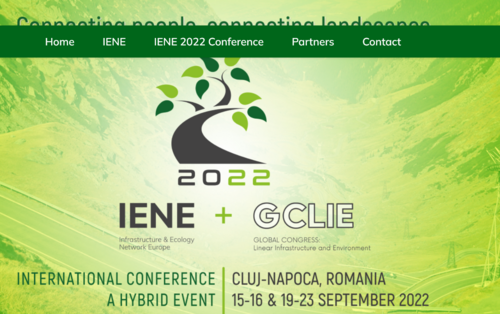 To find out more about the agenda of this year's IENE Conference and the registration process, please visit the website of the incoming IENE 2022 International Conference!