Conservationists celebrate: North Macedonia considers nomination of protected areas
Great news in these turbulent times: Two landscapes in North Macedonia could soon become protected areas on the Green Belt: The Shar Mountains a national park and the Osogovo Mountains a protected area. But it is not as easy as it seems.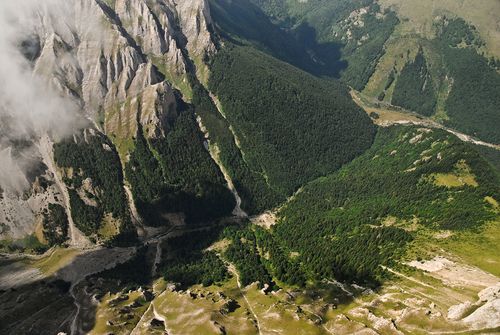 The Shar Mountains in the tri-border region of North Macedonia, Albania and Kosovo is a magnificent mountain world, which you can hardly find anywhere else in Europe. EuroNatur, together with its north Macedonian partner organization MES, has long tried to ensure that the natural pearl on the Green Belt is also protected in North Macedonia. When the various governments in Skopje did not change their delaying tactics, the conservationists concluded that the initiative to protect people must come from the local population. Action groups have been set up to push the development of eco-tourism offers. The "Friends of the Shar Mountains" campaign group launched a pro national park campaign.
Obviously, the activities of the local population in the Shar Mountains have motivated those in Skopje to rethink. The Ministry of the Environment and Spatial Planning adopted the initiative to designate the Shar Mountains as a national park on May 5, 2020. There are still a few hurdles to be overcome and it will still take a while before it is implemented with the creation of a national park authority and a management plan. But the signal from Skopje is positive.

At the same time, the Ministry announced that the Osogovo Mountains on the Bulgarian-North Macedonian border should also be designated as a landscape protection area.