Osogovo Mountains finally recognised as national treasure for a proper protection
What a great success: After strong and long efforts, North Macedonia's Osogovo mountains officially have turned into a protected area! The decision by the Government of the Republic of North Macedonia to establish the country's very first Protected Landscape (IUCN category V) presents a crown jewel in the 14-years work of the Macedonian Ecological Society (MES).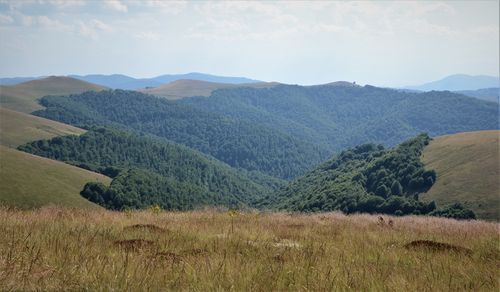 "Osogovo's values have finally been recognised and become our national treasure. This is only an initial step towards the area's actual protection. We would like to congratulate to the future managing entity, National Forests Public Enterprise, hoping that it will work hard to maintain and conserve the natural values of Osogovo Mountains. We believe that the local population will have something to take pride in and pass on to the future generations, " says Despina Kitanova from MES, who has been involved in the process for Osogovo's protection ever since 2006.
The achievement would have also not been possible with the support of many partners and donors, domestic and foreign experts and the cooperation with the Nature Conservatopn Programme in North Macedonia and the Ministry of Environment and Physical Planning (MoEPP).
Back in 2006, MES initiated to study Osogovo Mountains to place them on the map of protected areas, with the support of international organisations and grants. Osogovo's unique landscape was then assessed by professor Ljupcho Melovski, Ph.D., long-term president of MES and identified the necessity to claim the area as a 'protected landscape'. From 2018-2020, the wider public was involved and a campaign boosted the development. Major support in stakeholder involvement and lobbying came from the municipalities of the Osogovo region and MoEPP.
For more spectacular insights of Osogovo mountains see this video.