PrespaNet - strong collaboration for one of the EGB pearls!
At the border triangle, right where the three countries of Greece, Albania and North Macedonia meet, are located the magnificent Prespa lakes. The region is a refuge for several rare and endemic species and hosts important cultural and historical monuments. NGOs in the three countries have worked to foster transboundary collaboration in the region for many years, and in 2013 the Society for the Protection of Prespa (SPP), the Macedonian Ecological Society (MES) and Protection and Preservation of the Natural Environment in Albania (PPNEA) formed PrespaNet, a network of environmental NGOs for Prespa.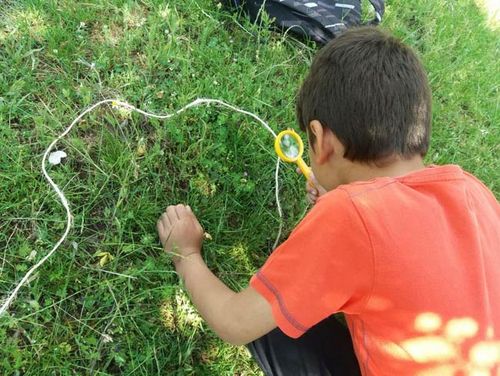 A current project brings MES and PPNEA (as national organisations located in the capitals) literally closer to Prespa and to the SPP, which has been locally active for the past 28 years: In 2018 MES opened a local office, now with a staff of two, while PPNEA opened a corresponding regional base on the Albanian side this year. The new offices are a gateway to stronger co-operation between NGOs and national park authorities in Prespa, with positive collaboration already being seen in work ranging from the Natura 2000 mapping of wetland habitat types to a series of studies on the area's large mammals, building solid foundations for their conservation.
The partners also focus much of their work on the young people of Prespa, with summer schools and camps to bring new life and connections into the area, and environmental education programmes for children throughout the lakes basin. The project's volunteer programme also involves young people in conservation work: protecting plants, camera-trapping large carnivores and participating in scientific studies. In this corner of the Balkans, PrespaNet is investing wisely – in the future citizens of the EGB!
The 3-year project started in 2018 and is funded by the Prespa Ohrid Nature Trust and the Aage V. Jensen Charity Foundation, with support from EuroNatur.