Shar Mountain proclaimed as national park after 27 years of hard work
Proclamation of Shar Mountain as a National Park happened at Assembly's 43rd session on 30 June 2021, with 66 votes in favour. With the approval of the new 627.05 square-kilometre national park, a transboundary protected area has now been established totaling around 2,400 square kilometres.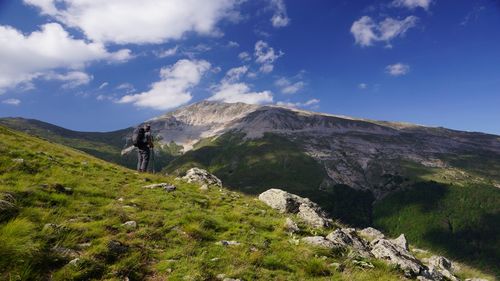 After years of national debate, the Nature Division of the Ministry of Environment and Physical Planning of North Macedonia has completed a broad consultation process with cooperation of environmental societies and pave the way for adopting the Law on proclamation in the Parliament. For more than a decade, the Macedonian Ecological Society and the platform Friends of Shara supported this process and worked closely with local people in awareness raising for benefits of establishing a national park.
The area covered by the park includes 30 villages with a total of more than 26,000 inhabitants. A survey conducted in April 2021 found that 82% of people surveyed living in the Shar Mountains were in favour of the proclamation. The Park is expected to bring new opportunities in areas such as eco and ethno-tourism and cattle-breeding. Meanwhile, traditional products such as cheese, honey and tea, as well as musical folklore, could be further anchored in the mountains.
"I feel obliged to express my gratitude to the Assembly, the Government, the Ministry of Environment and Physical Planning, in particular to the Minister Naser Nuredini, for the effort and the ultimate success. I would also like to congratulate to the citizens of the Shara region and to the citizens' associations, wishing that all of us jointly protect and promote Shar Mountain's nature, take good care of the cultural and traditional values, which will provide manifold benefits through regional development and improved livelihood of the locals. I wish that very soon we witness how the Shar Mountain National Park brings progress and facilitates transboundary cooperation, and I am also confident that this proclamation further demonstrates the civilizational values of our society, even though we tend to doubt them", states Slavcho Hristovski, the President of MES.