Staying close from a distance – how the Society for the Protection of Prespa in Greece copes with Covid-19
Like millions of other organisations around the globe, the Society for the Protection of Prespa (SPP) tried ambitiously to accommodate the extraordinary demands of working through the Covid-19 pandemic – how has the organisation responded?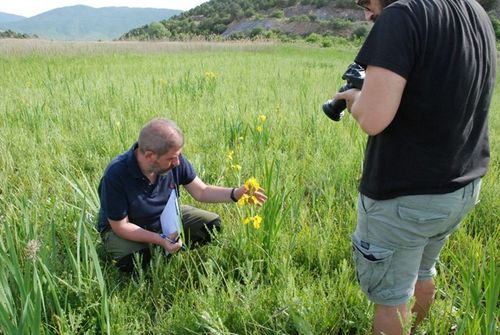 Turning many years of experience with transboundary collaboration, in which remote networking with partners from diverse locations is the norm, to good use, the team has continued its work without pause. In this, the organisation has been fortunate to have the strong support of its main funders, who have encouraged adaptive approaches and flexibility of thinking.
Many activities have moved relatively seamlessly online, and have even offered new opportunities for collaboration, that have turned out to be cost- and time-effective solutions. Online conferences and webinars are great examples of this, and have proved surprisingly successful and intimate participatory formats.
Even in more traditionally 'in-person' activities, the alternatives have yielded positive results in many cases. Recent examples include this year's environmental education programme, converted entirely to a home-schooling activity, with close support from parents and encouragingly good participation from local schoolchildren. Likewise, the conversion of a planned summer school into a virtual event, leaning on preparatory research and support from experienced practitioners, is creatively tackling challenges such as how to adapt in-the-field components and how best to foster an interactive group experience in a distance-learning landscape.
While we all miss the personal touch, learning to navigate new approaches can be rejuvenating and ultimately broadens the tools available for achieving our objectives!
For more information please contact Machi Solaki (m.solaki(at)spp.gr).