Green Balkans celebrated the 30th anniversary of the European Green Belt Initiative on both sides of the Bulgarian-Turkish border
It has been 30 years! A reason to celebrate the collaboration for nature along the line of the former Iron Curtain - a special occasion for this year's European Green Days! Green Balkans organized a series of cheerful events in the cross-border area of Bulgaria and Turkey from 18-24 September.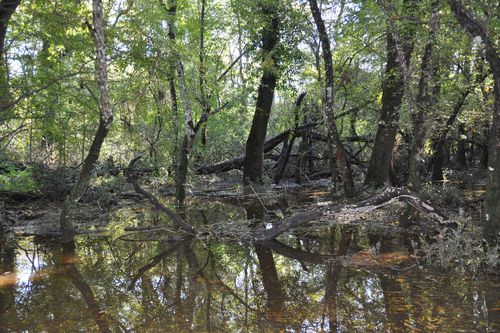 One of many, the Bulgarian organization Green Balkans is working on the European Green Belt for many years at the cross-border region with Turkey. On September 18, in the area of Sakar SPA, Green Balkans together with the Svilengrad Historical Museum, opened the exhibition "Sakar - Land of Treasures" which was displayed at the Information Center in the village of Matochina. The exhibition is dedicated to the conservation of biodiversity and the historic and cultural sites that are located on the Bulgarian-Turkish border.
In partnership with Association of Back to Nature Youth and Sport Club, a 3-days joint journalistic expedition through the highly valuable İğneada Floodplain Forests National Park, it's forests and lakes, and to the Dupnisa Cave and the Rock-hewn Church near the border with Bulgaria, was organized. The region of the İğneada contains many different ecosystems and different habitats for animal species, making it not only a rare natural value for Turkey but also for Europe. In addition, a workshop dedicated to the European Green Belt was held at the National Park's Visitor Center. The series of events ended on the territory of Strandja Nature Park, a Special Protection Areas (SPA) and part of the NATURA 2000 network. Green Balkans, together with the hosts of the Park Directorate, presented the methods for promoting the Green Belt Initiative by the media, as well as the Nature Park itself. An international team of people also visited the Thracian Sanctuary in Mishkova niva area and the Dokuzak waterfall, which is the largest waterfall in Strandja Nature Park.
About thirty people from non-governmental organizations, the hosting Parks administration employees, municipalities, local people and residents, journalists from both Bulgaria and Turkey, participated in these events. As a result of the excellent cooperation between project partners and media representatives, the initiative has been reflected by over forty different media sources in both countries, including national radios, nationally televised broadcasters, the Bulgarian Telegraph Agency and other news agencies and websites.
For more details see Green Balkans