The European Green Belt in Thuringia is a national National Nature Monument
To mark the 29th anniversary of the fall of the Wall in Germany, the Thuringian parliament passed a very forward-looking law on 9th November: the European Green Belt in Thuringia was designated as a National Nature Monument.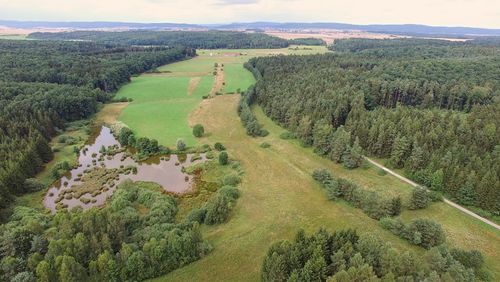 The idea is to afford comprehensive and lasting protection to this unique wildlife corridor which runs along the former German-German border. "Almost 30 years after the peaceful revolution, we more than ever need this historic stretch of land which has developed from a death strip into a vital lifeline for a remarkable variety of species," said Thuringia's environment minister, Anja Siegesmund.
In Thuringia the strip runs for 763 kilometres, representing more than half of the approximately 1400 kilometre length of the former German-German border. Its special value lies in its unique combination of diverse wildlife habitats, remains of historic border defences and cultural institutions such as border museums.
The European Green Belt Association welcomes Thuringia's initiative: "In the shadow of the former Iron Curtain, many wildlife habitats have been preserved, which elsewhere have long since disappeared. What once divided, now joins. That Thuringia is affording complete protection to its section of the Green Belt, is a positive move that will be noted far beyond Germany's borders", said Gabriel Schwaderer (EuroNatur, Chair European Green Belt Association).