The Iron Curtain Trail, cycle path of the European Green Belt, has an app!
There is a way to discover the entire European Green Belt by bike, from the Barents Sea at the border between Norway and Russia to the Black Sea at the intersection of Bulgaria and Turkey! This 10,400-km cycle route is called the Iron Curtain Trail (ICT).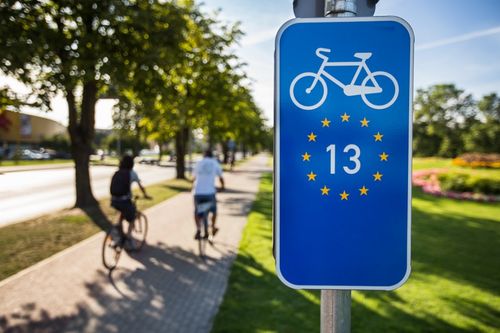 As the isolation of the former Iron Curtain border zone has made this area a unique habitat for plants and wildlife, it has also become a paradise for cyclists. EuroVelo 13 – Iron Curtain Trail is part of the EuroVelo network which is creating safe and scenic cycling routes through the whole European continent. So far, the network consists of 15 long distance cycle routes. The ICT has been initiated by Green MEP Michael Cramer and provides a sustainable way to visit the European Green Belt. An app was launched in April 2017 to provide travellers with information about the countries, interactive maps and points of interest along the way. The current version of the app focuses on the most developed sections of the route, but it is planned to follow the development of the other sections.
More information about the EuroVelo 13 - Iron Curtain Trail
More pictures of the EuroVelo 13 - Iron Curtain Trail
Links to download the app:
https://play.google.com/store/apps/details?id=org.bse.eurovelo13&hl=en
https://itunes.apple.com/us/app/eurovelo-13/id1196669689?l=fr&ls=1&mt=8