The rehabilitation of grey dune habitats in Latvia continues
The restoration of grey dunes is one of the main priorities for the protection of coastal species and habitats. As part of a BESTbelt-funded project precious grey dunes at the Baltic Green Belt are maintained in good ecological quality.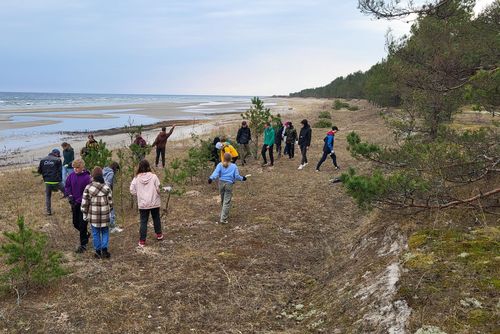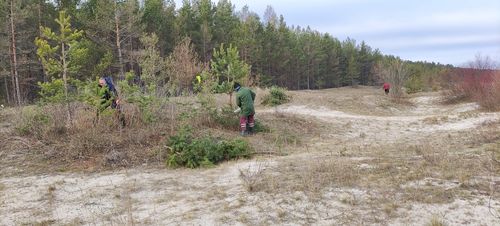 Research over more than 20 years shows that the grey dunes are becoming increasingly overgrown with trees and the areas of open grey dunes are decreasing. The main activity of the BESTbelt project of Latvian Green Movement is to organize small pine cuttings on grey dunes to improve the ecological quality of this rare and threatened habitat. At the same time the cutting activities raise public awareness for the need to protect dune habitats. The project area includes two Natura 2000 site network territories in the Baltic Sea coast of Latvia. Members of Latvian Green Movement together with volunteers, have carried out six pine cutting activities this spring. As a result, grey dunes have been opened in an area of seven hectares. In autumn, Latvian Green Movement plans to resume the opening of 10 ha more of grey dune habitats.
Project title: Reduction of eutrophication in grey dune habitats
Duration and funding source: 24 months (01/10/2022 - 30/09/2024), BESTbelt
For more details, please click here.
Contact:
Latvian Green Movement (https://zalie.lv/en/)
Ilmārs Bodnieks (ilmars.bodnieks@gmail.com)