Think global – act local: International EGB Youth Networking goes digital
Looking for partners and call for submission! BUNDjugend is looking for partners, who are engaged in nature and history along the European Green Belt and want to exchange with people from other regions.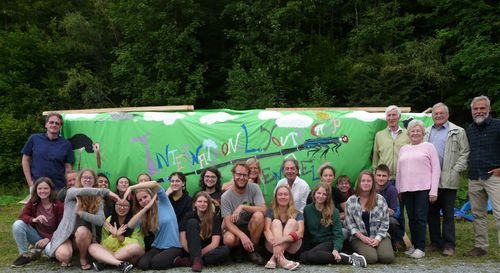 The new project comprises cooperation on different levels. On the local level young people are invited to conduct small scale activities like conservation work, nature observation, interviews with contemporary witnesses, leisure. The best experiences will be recorded e.g. in small video and audio clips and/or photographs. On the international level there will be at least three webmeetings for definition of a joint goal, exchange of experiences, and future friendships.
As one result the diversity of people, nature and history along the European Green Belt will be captured in an image film. The film will be produced based on the submitted input to be presented in social networks and joint meetings. It demonstrates that people are united across many countries, working together for preserving natural, historical and cultural heritage.
The project also lays the foundation for a young network along the European Green Belt by initiating a series of international youth encounters and actions in real life when Corona restrictions are over.
Most of the regional activities will take place during the time of July 15 - September 15. Texts, video clips and photographs can be submitted till September 20. Digital meetings are planned for July 14, August 18 and September 22. A schedule of local events will be online soon.
For more information and to inform about your activities please call 0049-361-555031-3 or send a mail to karin.kowol(at)bund.net or max.sommerfeld(at)bund.net
BUND Thüringen e.V./BUNDjugend Thüringen (Friends of the Earth Thuringia/Young Friends of the Earth Thuringia)
Young Friends of the Earth Thuringia are part of an international network with many partners