Three nations meet on a peak
On the occasion of the European Green Belt Days 2018, more than 50 people went hiking in the mountains. Their destination was the Three Countries Peak of Albania, Montenegro and Kosovo, one of the austere beauties of the Balkan Green Belt.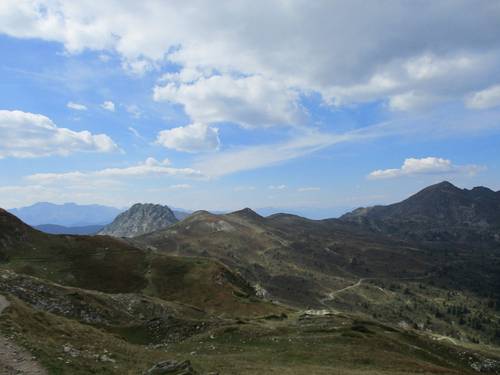 Despite of the rough air and the draughtiness at a height of more than 2,200 m, the summiteers look happy. They made the so called Three Countries Peak, one of the numerous mountains in the region which lies exactly on the border of the three countries Albania, Montenegro and Kosovo. In the morning of September 22, three groups of hikers, one from each country, started in their respective country in order to meet two hours later on the mountain top for picnicking and exchanging ideas.
This hike had been organised as a European Green Belt Days event by EuroNatur, its local partner organisations ERA Group, Toka and the NGO Triton as well as by the travel agency Balkan Natural Adventure. All participants appreciated the chance of jointly celebrating the day in the border area once divided by the Iron Curtain. Many of the hikers being there for the first time were enthusiastic about this natural resource on their doorstep.
Take a look at the video and its impressive shots of the event.