Volunteer Camp 'Nature across borders' 2022
You are interested in nature conservation and you are passionate about being outside in nature? You like working as a team and get to know new people with a similar lifestyle? Thayatal and Podyjí National Park in cooperation with SCI Austria are looking for motivated volunteers, which would like to do some nature conservation work from 04-18 September 2022. Apply until 31 May 2022!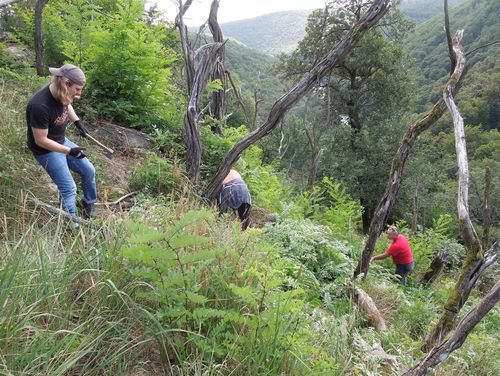 The local partners, National Parks Thayatal and Podyjí oversee the protection and ecological development of their respective regions, with their particular biodiversity. Some areas in Thayatal and Podyjí need ongoing management to form sustainable habitats for rare species. Meadows and diverse dry grassland areas, need to be taken care of to preserve them and their ecosystem functions. The management of national parks lays great emphasis on environmental education and visitor management.
For more information please visit the website of Thayatal National Park.