We need YOUR help!
Help us to learn more about the importance of river species, like freshwater pearl mussel, Atlantic salmon, and brown trout. We want to know what YOU think these species contribute to nature and human well-being.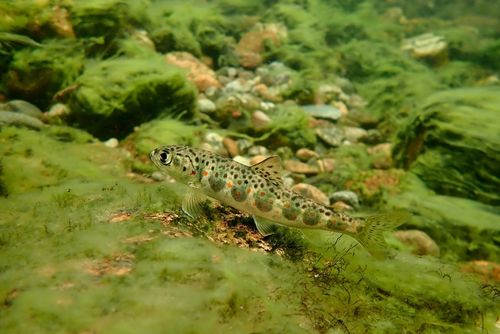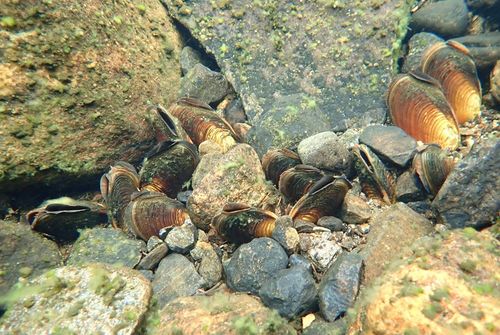 The northern European Green Belt region is home to about 90% of viable freshwater pearl mussel populations. The freshwater pearl mussel is a key species in rivers because they filter water and provide nutrients that benefit other species. Their life cycle is closely linked to fish species (i.e., Atlantic salmon and brown trout) because the mussels' larvae attach themselves to the gills of these fish. Hence, protection of this endangered species is dependent on conservation strategies that consider connections between these species and more knowledge is needed to increase our understanding of freshwater ecosystem functions.
To learn more about these species and to understand how the public perceives river ecosystems and some of the species that live in them, we have prepared an online questionnaire: www.nibio.no/ecosystem-services-survey which we hope, you can fill out! Do not hesitate to share the link with friends and family!
The information gathered from the survey may inform conservation and natural resource management strategies. More information on the survey can be found following the link above. The survey is available in eight languages. We thank all participants in advance for filling out this survey.
This survey is part of a larger project called SALMUS (Salmonid Fish and Freshwater Pearl Mussel– Riverine Ecosystem Services and Biodiversity in the Green Belt of Fennoscandia), financed by CBC Kolarctic (2019-2022).

Contact:
NIBIO Svanhovd
Cornelya Klutsch
Svanvik 23
9925 Norway
Email: cornelya.klutsch(at)nibio.no
Project websites:
https://www.nibio.no/en/projects/salmus--salmonid-fish-and-freshwater-pearl-mussel--ecosystem-services-and-biodiversity-in-the-green-belt-of-fennoscandia?locationfilter=true