We together for the European Green Belt in Croatia
On Friday, 20 September 2019, the Public Institution for the management of protected Areas of nature and the ecological network of Virovitica-Podravina County, in cooperation with regional and cross-border partners, celebrated with many others this year's European Green Belt Days and the 30th anniversary of the proclamation of the European Green Belt - a day full of actions!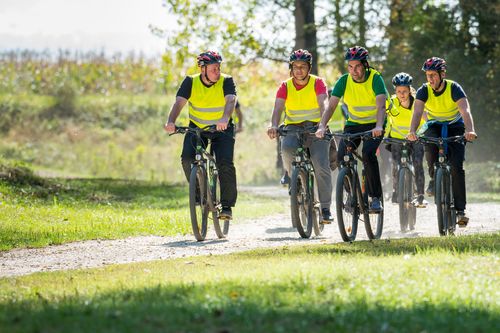 With the aim to promote and raise public awareness about the European Green Belt as an ecological network connecting highly valuable natural and cultural landscapes as well as to promote an understanding of a common natural heritage along the former Iron Curtain, Virovitica-Podravina County invited everyone to the `Together for the Green Belt'-event at the Information and Educational Centre in Noskovci, Croatia. Director of the Public Institution for the Management of Protected Areas of Nature and Ecological Network of Virovitica-Podravina County, Tatjana Arnold Sabo, welcomed all visitors to 'The Drava story' and introduced them to the celebration programme. Visitors received insights into the European Green Belt and the DaRe to Connect project, which is being implemented by the public with partners from 10 countries in central Europe.
Participants enjoyed a walk along the educational path 'To the embrace of Drava', participated in postcard and jewellery making workshops, remembered old sports - carrying eggs on spoons, jumping in bags, running in pairs with tied legs, walking on stilts, throwing horseshoes - and took part in a bike tour along the European Green Belt. A fair to promote local products with several exhibitors attracted many visitors as well.