Young eco-champions shine during European Green Belt Days in Stara Planina, Serbia
Young children from Kalna and Knjazevac schools made our European Green Belt Day memorable, learning waste management and environmental protection, leaving us all inspired!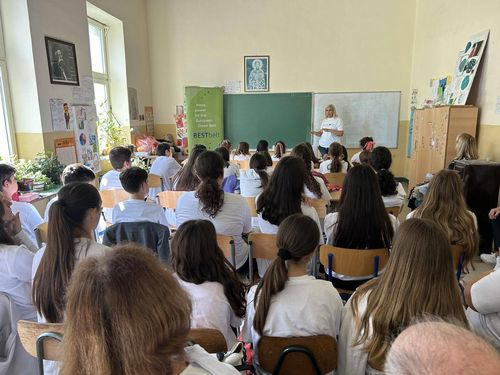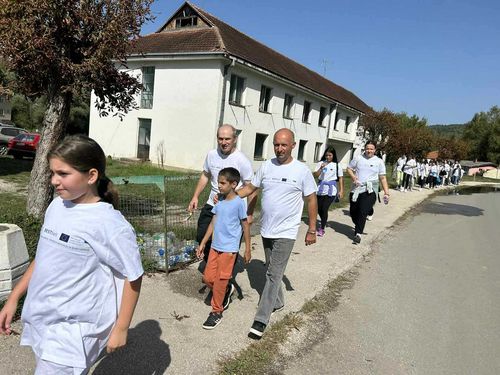 In a heartwarming display of youthful enthusiasm and eco-consciousness, students from the primary schools in Kalna and Knjaževac in Serbia made this European Green Belt Day under Stara Planina truly exceptional. Guided by TEAM experts, these bright young minds explored the fascinating world of the circular economy during a special open class. They learned how to dispose waste responsibly, realizing the impact they could have on protecting their beloved environment. But what truly set this day apart was their hands-on dedication. After a refreshing break, they joined forces to separate and responsibly discard all waste materials into designated bins, creating a colorful mosaic of eco-consciousness. Their dedication to preserving nature and promoting sustainability left a lasting impression. We extend our gratitude to these wonderful children, as well as their dedicated teachers and support staff from Kalna school. This event would not have been complete without the support of the local community in the Stara Planina region, who stood by these future stewards of our environment.
This event was part of the European Green Belt Days, an ongoing initiative aimed at raising environmental awareness and promoting conservation efforts across Europe. It serves as a powerful example of the impact of education and community involvement in shaping a sustainable future. This event was organized as part of the project "Old Mountain-New Practices: a circular economy focused on people and nature", led by the Citizens Association TEAM from Leskovac, Serbia, and with financial support from the European Union through the BESTBelt project.
Contact
Dobrila Sudimac Mratinković, Chair of the Citizens Association TEAM