European Green Belt Days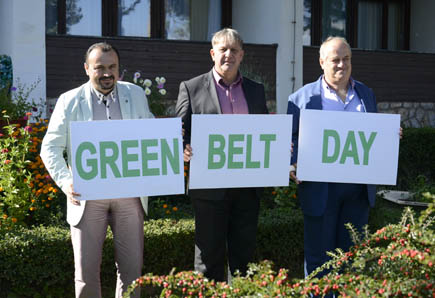 Every year, the European Green Belt Initiative celebrates the biological diversity and cultural heritage in the impressive landscapes along the former Iron Curtain during the European Green Belt Days from 18 to 24 of September. The first European Green Belt Day was celebrated on 24 September 2016 in all nine countries along the Balkan Green Belt.
The European Green Belt Days are aiming at increasing the public awareness and knowledge about the Initiative and its vision as well as to improve cross-border exchange and cooperation. Especially the high number of different events implemented in the same week and scattered all along the European Green Belt gives the celebration a very special value and is a strong sign for cross-border cooperation in the frame of nature protection!
Get an impression of the variety of the European Green Belt Days in the "Manual for celebrating European Green Belt Days".
Manual for celebrating European Green Belt Days